For hundreds, maybe even thousands, of years, artists have used their art to express human despair, find meaning in life and transcend their own emotional struggles. Even the most world-renowned artists have found relief from fears, anxiety, depression and found a new meaning in life through their artistic expression. Twentieth-century realist painter and printmaker, Edward Hopper, stated, "If I could say it in words there would be no reason to paint."  Seattle artist and writer, Jaeda DeWalt encapsulates the value of healing artwork, "My art is largely made up of my pain; re-framed, redesigned and repurposed. It's a mutually beneficial experience for both the creator and the beholder. Transformative healing is a beautiful process." Creating artwork following a great loss can be therapeutic, helping to release pain, stress, and express emotions. When words become difficult to form in communicating the deep indescribable emotions, art can help you understand yourself better and help bring closure to grief.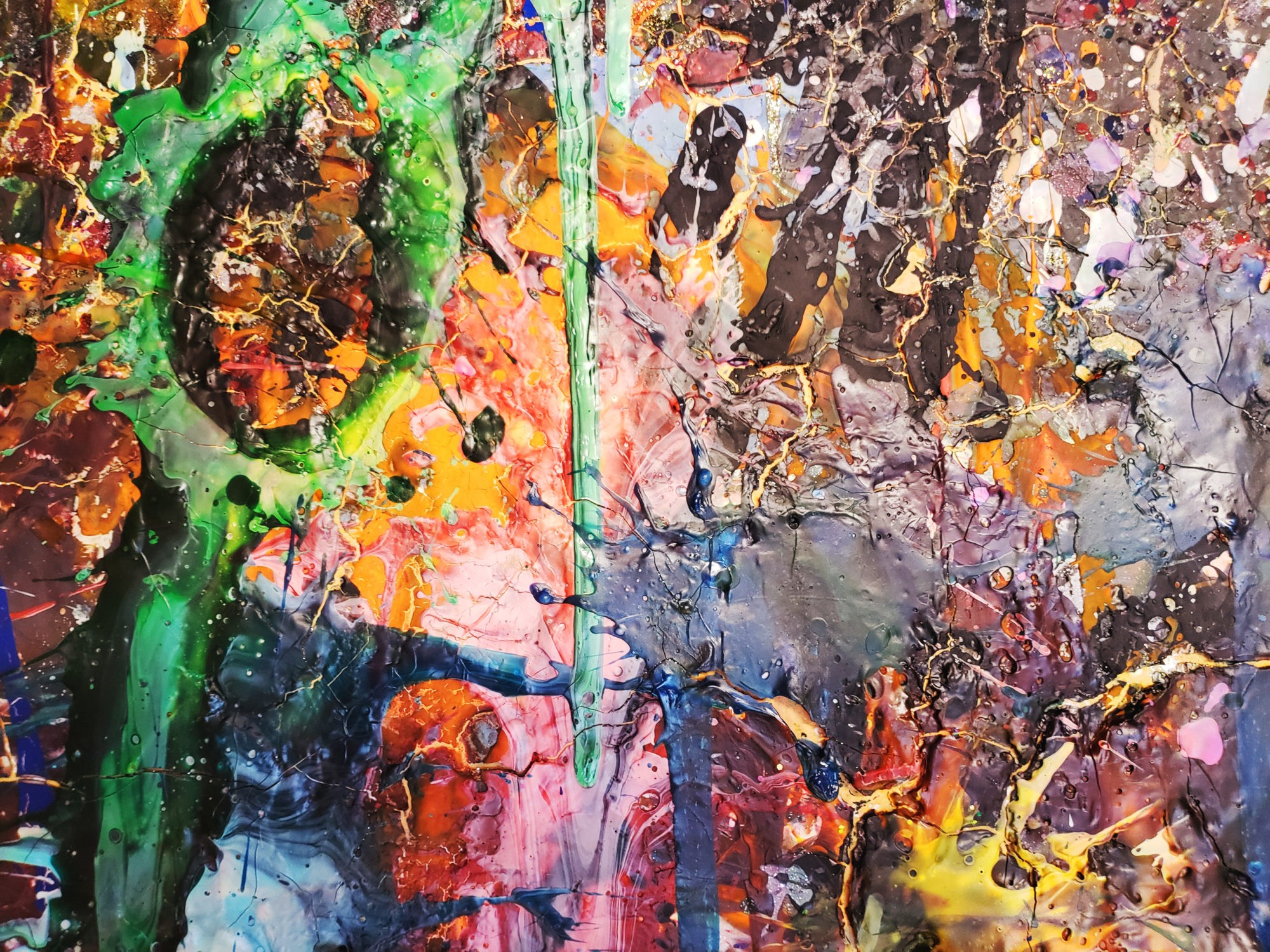 "If Walls Could Talk"
An emotionally powerful room at Cork's Place utilizing free form paint. 15 years of grief and healing splattered on the walls and ceiling.
At Chaplaincy Cork's Place, we know that there are times when grief has no words, especially for children and teens who may not know how to express the sadness and loss they are feeling. Cork's Place, the only grief support facility in the Tri-City community specifically designed for children and teens, ages 3-17, offers a safe space to explore feelings of grief and loss in a variety of ways – and paint is a popular medium for many of them.
The 3rd Annual HeART of Healing benefit for Cork's Place on Saturday, April 27 at the Uptown Theater in Richland features original artwork created by local children and teens, who have chosen to express or demonstrate what grief, loss and healing means to them. The fundraiser, to support this unique grief service for children, features an art exhibit, silent and live auction, raffle, live music performed by Gabe Knutzen, beverages, hors d'ouevres, and a moving program.
By attending HeART of Healing, you will experience, not only the pain but also the healing journey of grief through the eyes of a child. Unique and one-of-a-kind art pieces created by Cork's Place kids will be on display and available for purchase.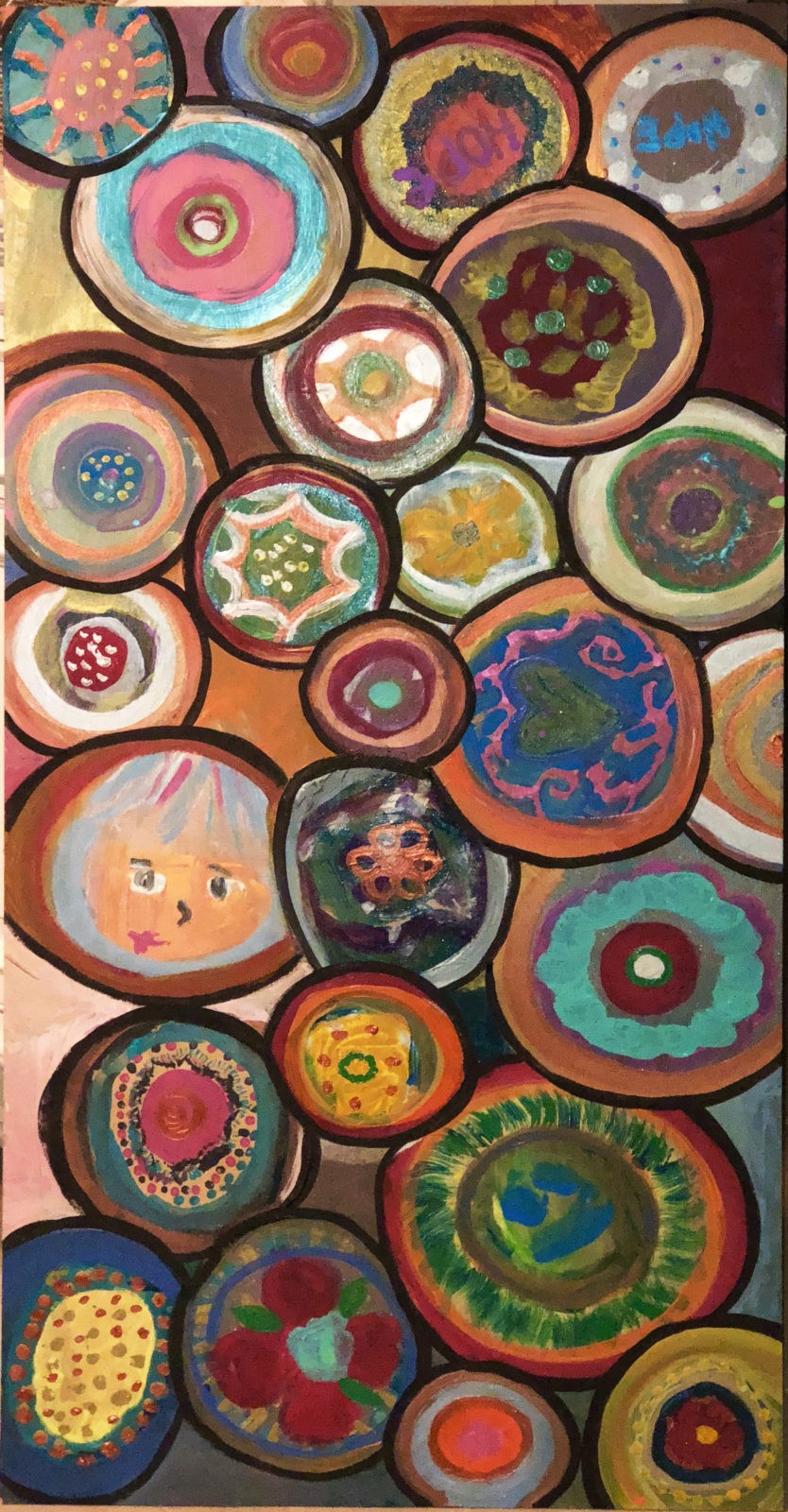 "Hope Circles"
When all seems lost, hope binds us. Encircling our dreams and lifting us out of darkness. Into the light we go, hope guiding us; together.