HeART of Healing
September 18 @ 5:30 pm

-

6:00 pm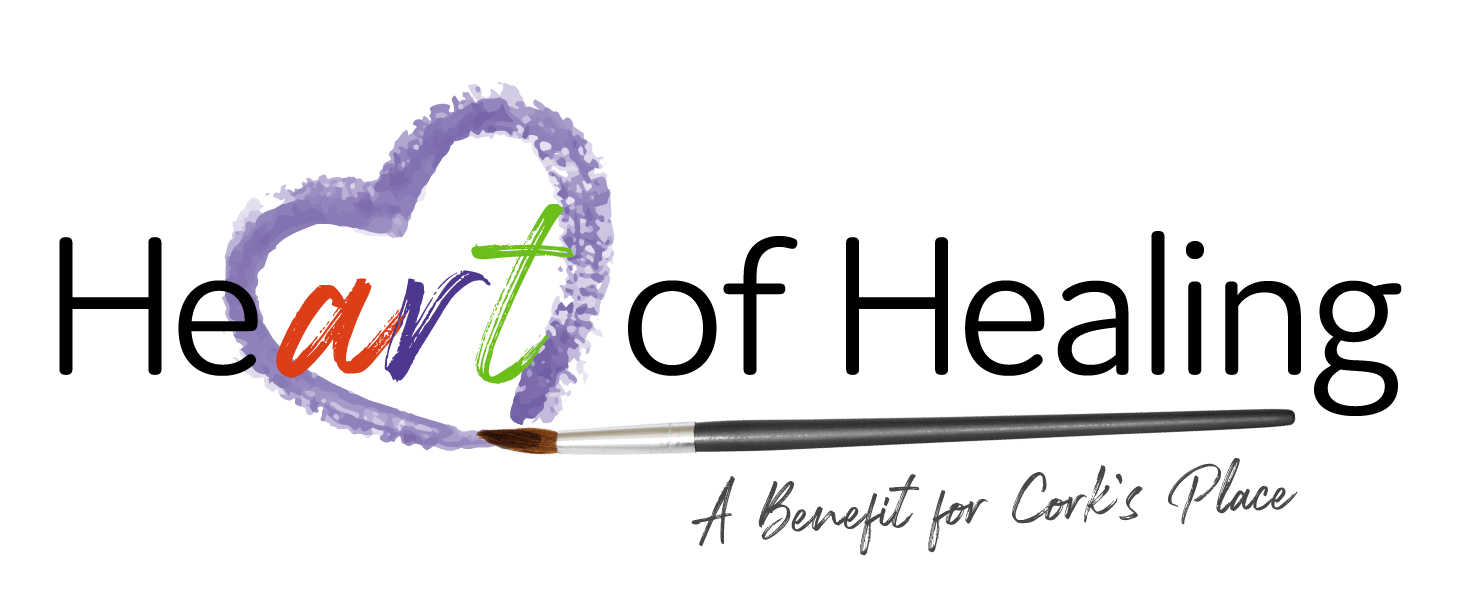 Friday, September 18 | 5:30 PM
Heart of Healing is going Virtual
Heart of Healing is a benefit for Chaplaincy Cork's Place, a special program that helps grieving children, teens and families find healing after a loss. Since we can't be together in person this year we've come up with 2 fun ways for you to participate and support this unique program.
ONLINE AUCTION – Beginning September 7-18 you'll have the opportunity to bid on beautiful artwork created by children and teens in the Cork's Place program, and fabulous packages from local businesses.
VIRTUAL EVENT – On Friday, September 18th at 5:30 pm tune in to our 30-minute virtual event to learn more about this life-changing program, hear from the children and families about the impact Cork's has had on their lives, enjoy the music of Gabe Knutzen and hear about how the program is shifting to a virtual platform.
With your support, we can make a lasting and life-changing impact on families in our community!
Chaplaincy Cork's Place provides various opportunities for children and teens to express the intense and complex emotions associated with their grief. Professional bereavement staff and specially trained volunteers facilitate in-depth conversations and artistic and physical activities that allow children and teens to express their emotions in a healthy way.
The services of Cork's Place are provided free of charge and are not covered by insurance. Grants, sponsorships, donations, and fundraisers, like Heart of Healing, make these services possible.
"Cork's has been very helpful to my daughter, a bright spot to look forward to during such a difficult and dark time. The opportunity to connect with other children with similar experiences has been invaluable and so very helpful."
Why I Volunteer
Cork's Place Volunteer Facilitator, Bob Gruel, talks on his challenging yet rewarding experience that makes a huge difference in the lives of grieving children. Volunteers like Bob make this program possible.

Our Cork's Place Experience
Cork's Place participant, Cody, and her father, Todd, share what they've gained by attending Cork's Place for the past 2 years. Your support helps families like Todd and Cody.

Viewing the Virtual Event
Coming together, even when we're apart
Heart of Healing is free for all to join.
We're bringing our community together to show the impact of Cork's Place. On September 18th, you'll hear from some of the staff and volunteers who make this program possible, and from the families who have experienced the healing support.
Invite your friends and family to join you in this special event.
Register by September 10 to be entered to win $200 to local Tri-City restaurants
Mark your calendars for September 7-18 to bid on items in the Online Auction
Follow our social media pages to see previews of artwork and auction baskets available for bidding
Share the event with friends and family – we have space for all to attend
We'll be sharing videos, artwork and more. You won't want to miss out on any Heart of Healing announcements –  join our email list for all future communication and find us on Facebook and Instagram.
"Cork's has taught me that I'm not weird, strange, damaged beyond repair, or most importantly, alone! I've learned it's ok to grieve and it's ok to say I'm grieving and not be ashamed of that."
Heart of Healing Sponsors Make this Possible
NewEdge
New York Life
Windsong at Southridge Memory Care
Agile Elder Law
Benton REA
First Interstate Bank
Lampson International
 Become a community partner!
"I am active in charity work and know there are many wonderful causes to support. Cork's Place is worth every donated penny. The grief my kids and I faced losing their mom, my wife, is extreme. Cork's Place and other Chaplaincy grief support has been the single most important factor in helping my family through this."
Related Events